ECO PAVING
Epoxy et Cie Canada offer you an Eco Paving solution that is both ecological and affordable. Eco paving is a permeable product and requires no maintenance. Need a rejuvenation for your exterior surfaces, renovate your cracked asphalt driveway that is starting to fade.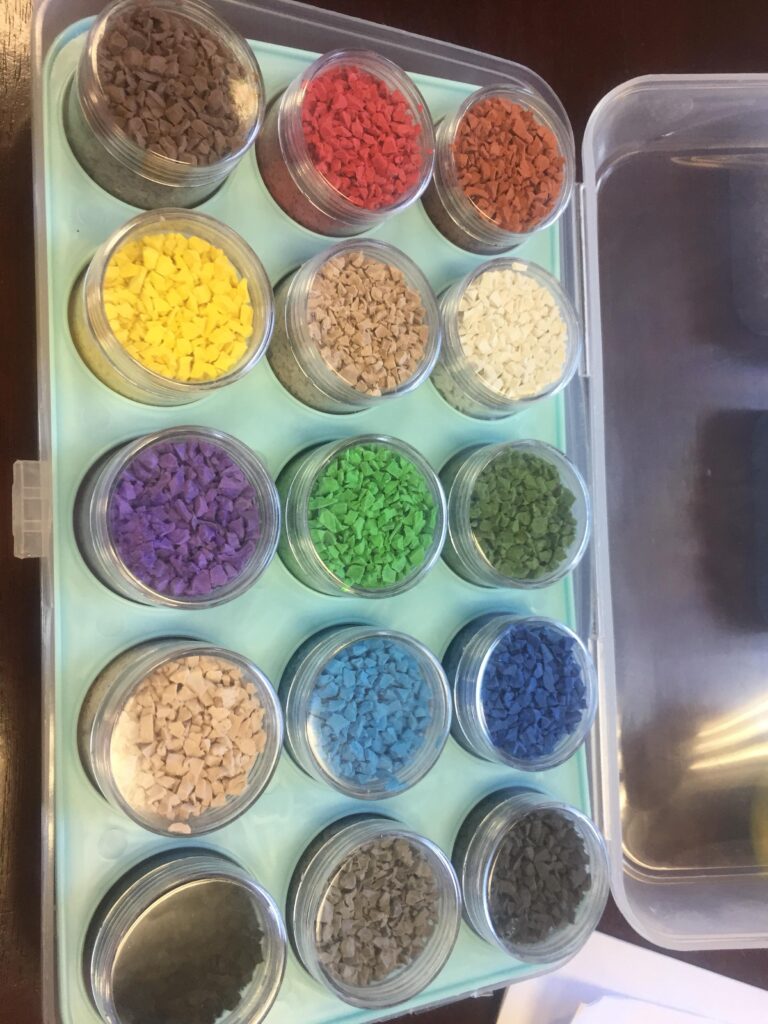 Epoxy & Cie Canada offers innovative paving and coating solutions that offer style, comfort, and most importantly, durability. Times are changing and so are your options to leave your ecological footprint and think outside the box! A 100 square foot eco-paving coating removes 10 tires from landfills.
The products we offer in recycled rubber are ideal for paving your driveway, sidewalks, pool area, balcony, gallery, patio, play areas, and even your garage floor. Easy to clean with non-slip properties, it is very safe for children and the elderly in addition to being decorative thanks to its choice of colors!
Epoxy et Cie Canada have a network for the installation of rubber floors and eco-paving! The best installers on the market! In addition, Epoxy et Cie Canada offer training for these services directly from their own facility!
ECO PAVING
A CAST-IN-SITE RUBBER COATING
Our Paving rubber coating has become a popular trend due to its flexibility and slip resistance properties. Unlike concrete and asphalt, the Eco Paving Rubber solution offers exceptional durability as well as a five-year warranty against cracking. At an affordable cost, the Eco Paving rubber coating gives amazing results. In addition, it offers style that can be personalized!
BENEFITS :
-Durability
-Highly permeable
-Safe
-Affordable
-Flexible
-Increase in value
-Ecological
-No maintenance
-Decorative
Our goal is to treat our customers as a partner.