Wooden tables that incorporate rivers of epoxy.
Design tables from several cut wooden boards that once assembled, will give the illusion of creating a river. This river is actually obtained by the laying of an epoxy surface that marry the contours of the boards to perfection.
It is first necessary to build a waterproof mold. This must be made from a robust and smooth material. Normally, melamine is a material of choice. It must be perfectly waterproof, because the epoxy molding (epoxy casting) is particularly liquid. Your mold could empty part of its contents if there is even a small open joint. At Epoxy et Cie Canada, we offer the best training with the best products to make an epoxy river table !!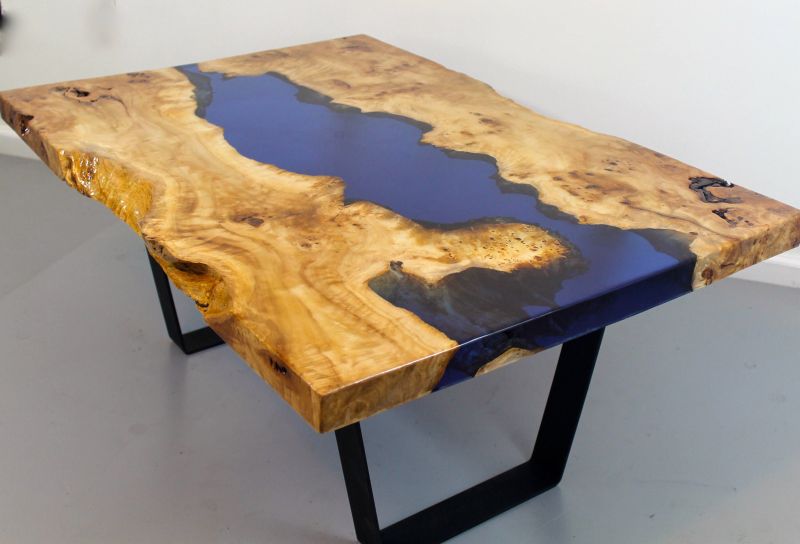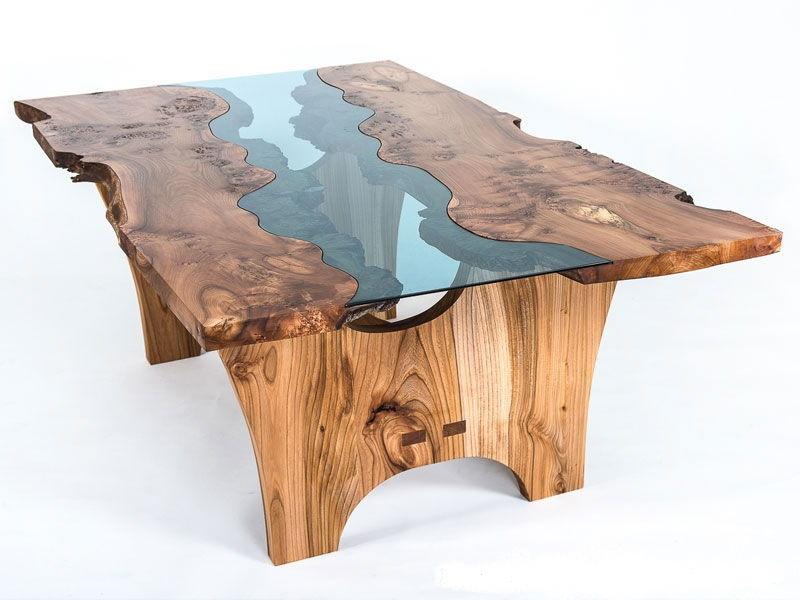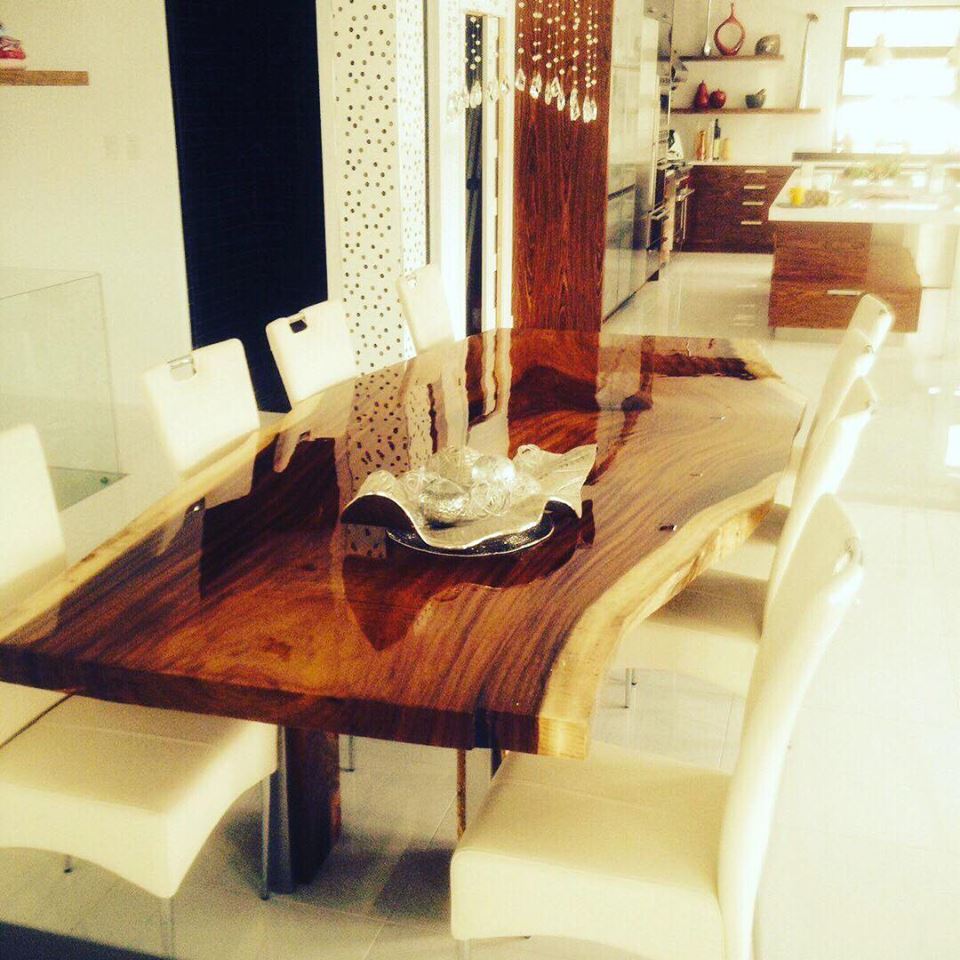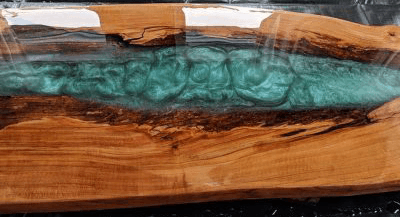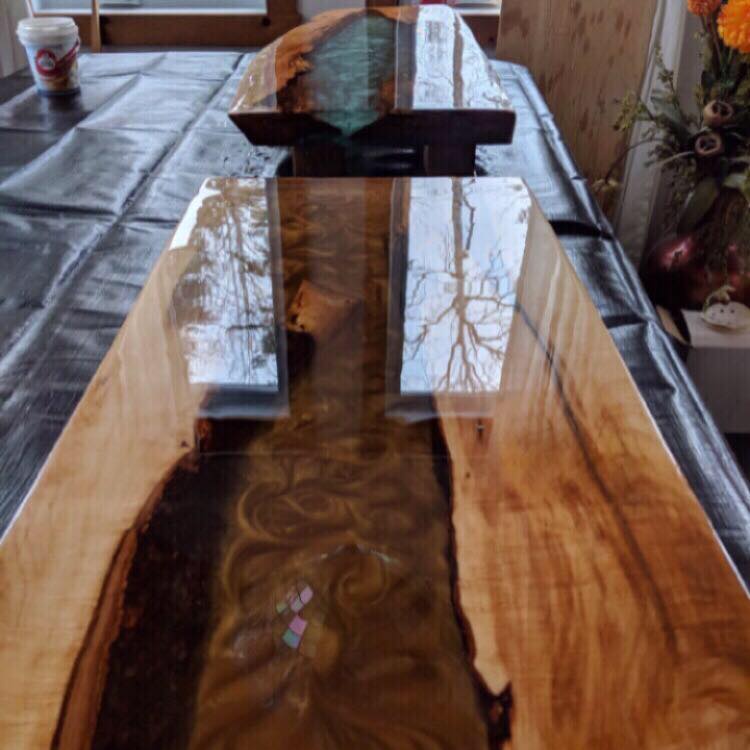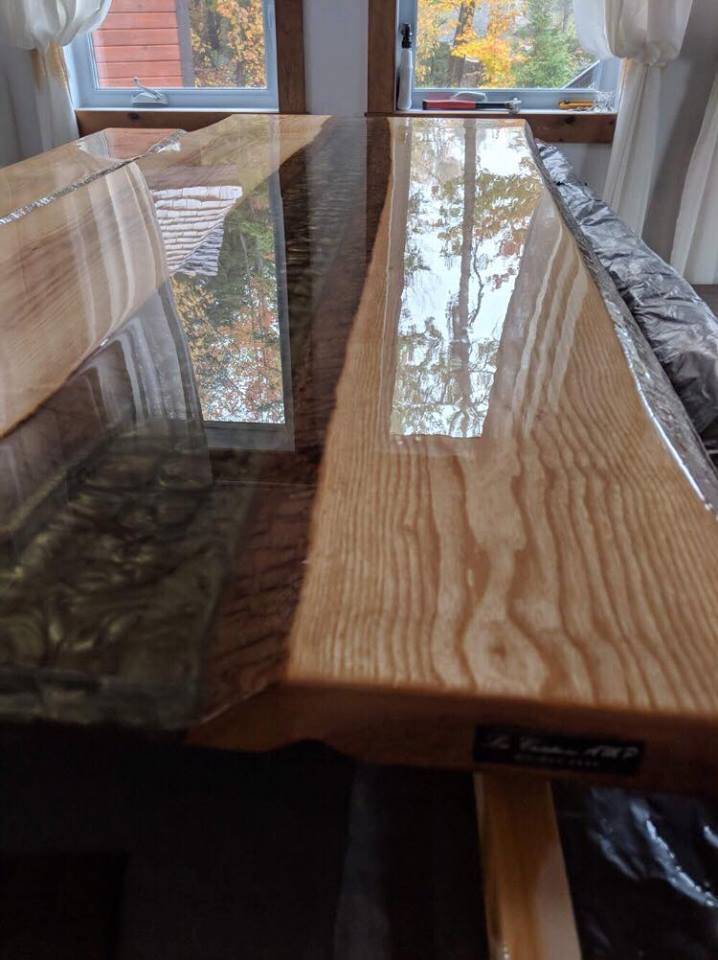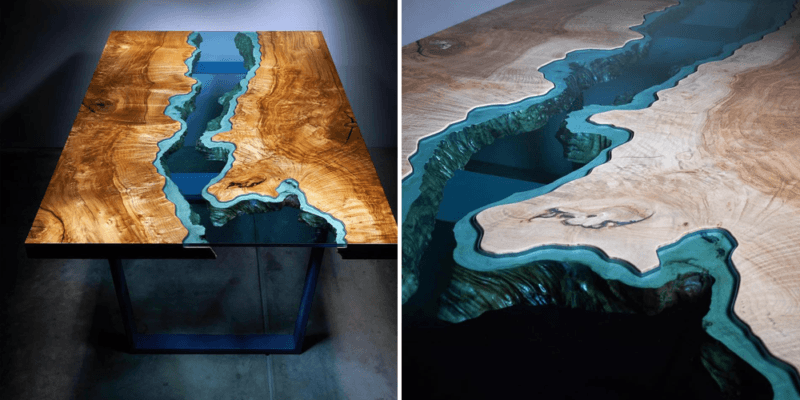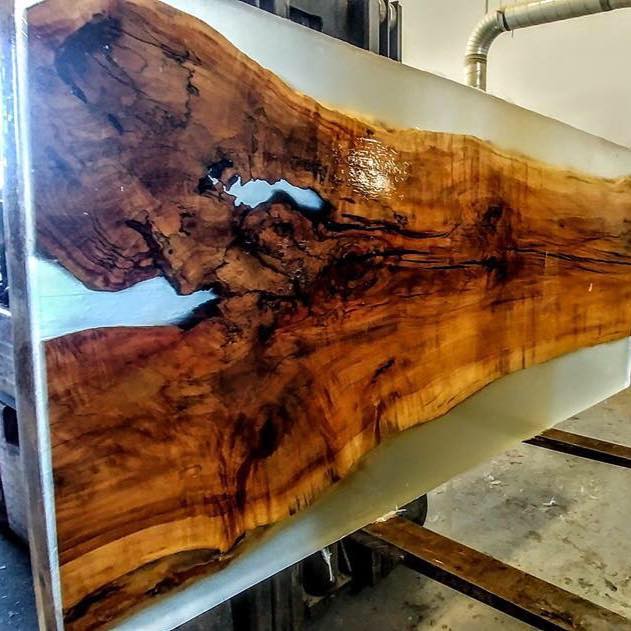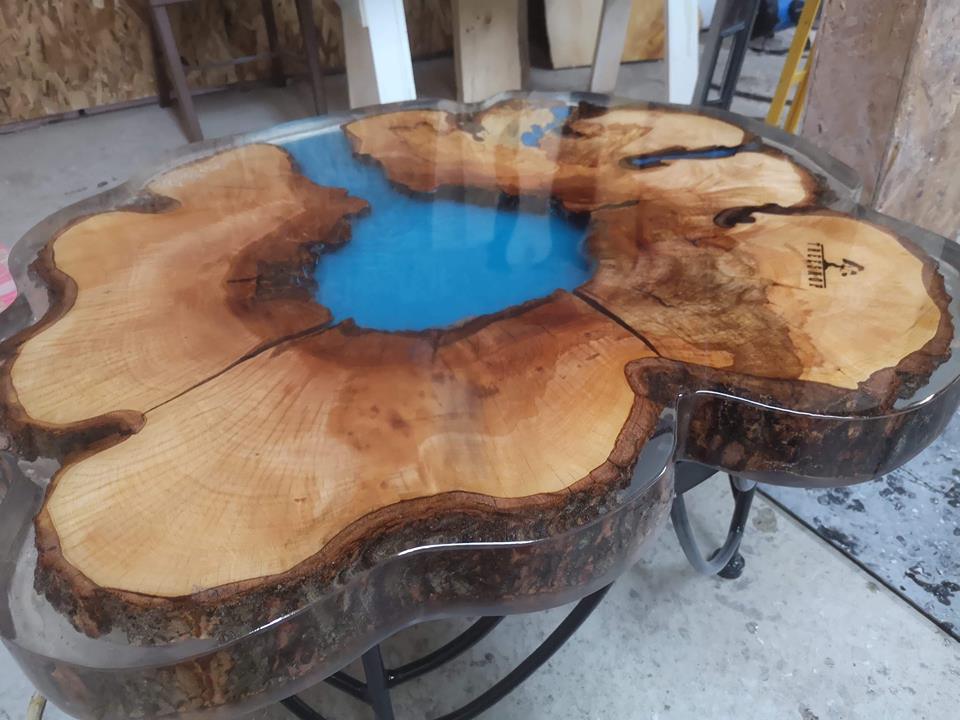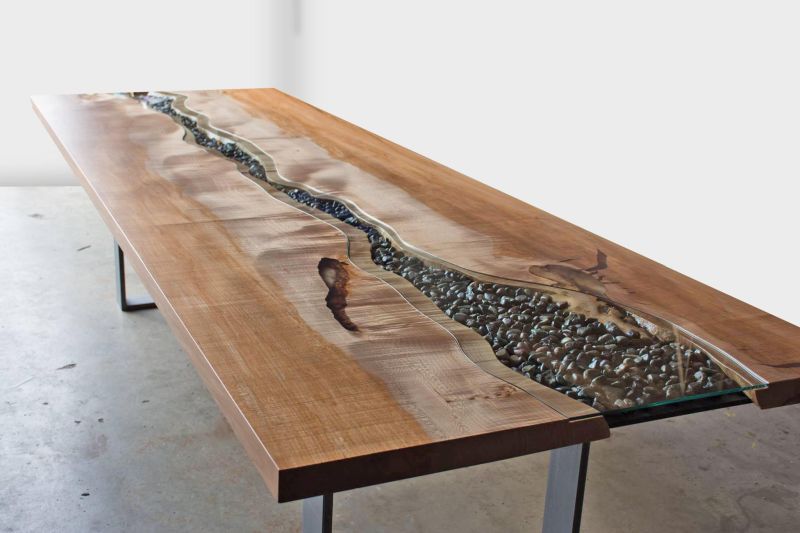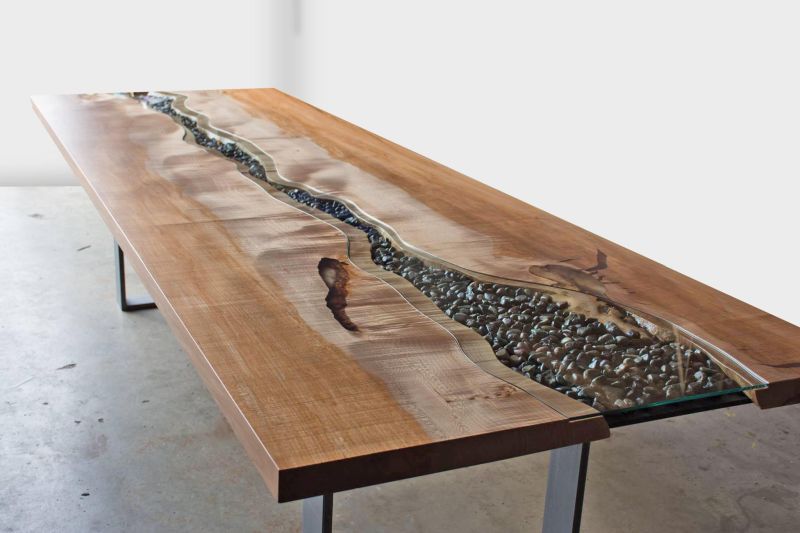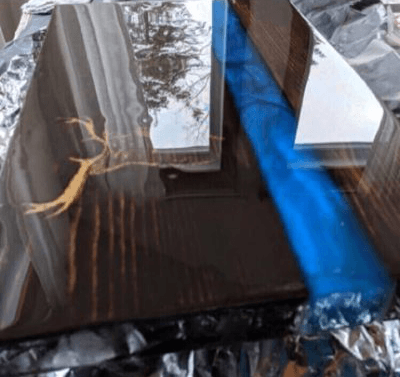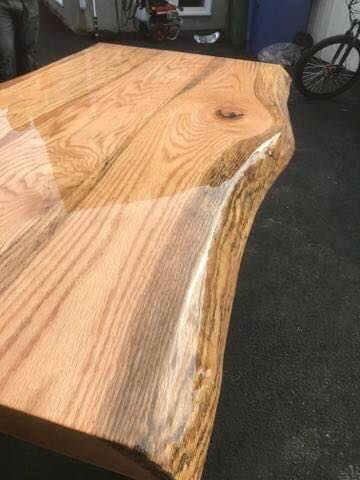 Our goal is to treat our customers as a partner.