EPOXY FLOORING
Here are some projects using different epoxy coatings on surfaces.
Trust us for the realization of your projects.
At Époxy et Cie Canada, we are committed and there to guide you on all your epoxy flooring projects. Our goal is to treat you as our partner. At Époxy et Cie Canada, your project becomes our project.
With a range of over 250 epoxy products for floors, counters and tables. The best quality in the industry, concrete, resin, rubber, flakes, metallic, Quartz and a wide choice of colors for your floors, furniture and siding. Delivery available for our wide range of epoxy products across Canada. Our installers, who have undergone the best complete epoxy training on different types of floors, Epoxy and Co. Canada is the benchmark in Canada.
Here are the benefits and options available to you for all of your epoxy flooring needs.
The epoxy is very resistant to infiltration of water, humidity, mold, oil, petrol and chemicals. In addition, it is therefore extremely easy to clean because when hardening, the epoxy becomes a non-porous material, that is to say that it does not absorb water, dust or dirt. . Our advisers will guide you in choosing your colors and finish, and you can even decide to incorporate a pattern or logo. With a solid, flake or metallic finish, it's up to you to choose your personalized look.
Another advantage of an epoxy floor is its quick installation. In residential, it allows you a faster return to normal, without the inconvenience of long renovations. In sales, it allows a rapid resumption of activities and productivity. Also the epoxy floor this stands out for its versatility, often applied on a concrete floor, it is quite possible to apply it on several other types of floors. Often you just need to remove the existing siding and install a plywood base, making sure the floor is level.
With some non-slip coatings, the safety of your floor covering for schools, daycares, offices, waiting rooms, parking lots, warehouses, restaurants, and even hospitals, must be the first priority in an industrial, commercial or institutional environment. In conclusion, the advantages of an epoxy floor are multiple and so that the applications are very varied, whether for your kitchen, basement, bathroom, garage in residential environments. Époxy et Cie Canada can carry out all of its projects. Do not hesitate to contact us and benefit from a professional and fast service by calling now at 450-996-0812.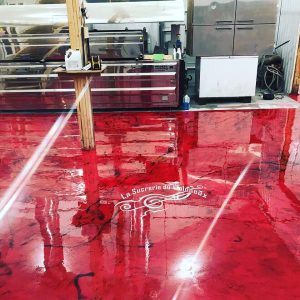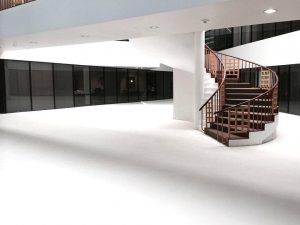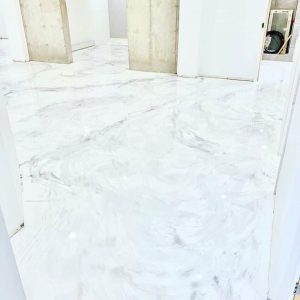 Our goal is to treat our customers as a partner.