ONLINE REGISTRATION
The courses are not refundable. In the context, we might have to postpone some course dates due to the pandemic situation. If so, we will suggest alternative dates for the postponement.
We are committed to holding the trainings in either case.
The direction
Paulo gervais
Chemtec training coordinator
450-996-0812
PRIME-SHINE POLISHED CONCRETE TRAINING
Training of the Prime-Shine system with our high-performance machines Premium Grinder and Polisher US Abrasives
Exclusive to Chemtec Epoxy Coatings in collaboration with Epoxy et Cie Canada!
The Prime-shine polishing system !! 4-step polished concrete system !!
14 october 2023 (Bilingual training)
$ 449.99 + tx per person (dinners and drinks included)
Fill out the form above.
EPOXY TRAINING
Epoxy et Cie Canada offers epoxy comprehensive training on different type of floor.
More than 300 epoxy products are available including two new concrete and rubber lines. Dinners are included!
Continuing education after your weekend.
Products are the most efficient in the industry.
The best after-sales service.
From 8:00 to 16:00
Special price: $ 595 plus taxes for 2 days, lunch included.
EPOXY TRAINING FOR WOODWORKERS  AND ARTISANS (Including counters and more)
FOR ENTREPRENEURS AND ARTISANS
*** TRAINING COSTS: $ 595 plus taxes for 2 days, lunch included
THE BEST PRODUCTS RECOGNIZED ACROSS NORTH AMERICA
1. ADVANCED TECHNIQUES OF CLEAR EPOXY COATINGS ON YOUR SURFACES;
2. TECHNIQUE FOR RIVER TABLES
3. ACCURATE TRAINERS
4. TRAINING GUIDE
5. DINERS INCLUDED
6. MARKETING SERVICES: FACEBOOK AND WEBSITE
7. DEVELOPMENT ADVICE
BUSINESS;
REFERENCING, ETC.
8. BEST SERVICE ON THE MARKET!
9. ACCESS TO THE BEST TEAM
INDUSTRY TECHNIQUE
10. WELCOME TO EVERYONE!
REGISTRATION:
epoxyetciecanada@gmail.com
450-996-0812
Address for the courses in Gatineau
16 Rue de Bécancour
Gatineau, QC J8P 8A4
25-26 november 2023 (French only)
SYNTHETIC RUBBER TRAINING
High-end training! For installers! Would you like to learn how to install EPDM synthetic rubber coverings? Another training from Chemtec Epoxy Coatings and Époxy et Cie Canada!
Training sessions for pool contours, steps, sidewalks and more
In addition, an introduction to rubber made from recycled tires for EcoPavage installations
The 1-day training will be theoretical and practical from 8:00 a.m. to 4:00 p.m. on:
The training will be carried out by expert installers in the industry for the modest sum of $ 595.00 + tx / workstation, plus $ 395.00 + tx / additional person at the same station. (Dinners and drinks included)
Reserve your places quickly
REGISTRATIONS:
epoxyetciecanada@gmail.com
450-996-0812 Paulo Gervais
18 novembre 2023
ARTISTIC TECHNIQUES TRAINING
LIMITED PLACES!
Epoxy is a polymeric material often used as a coating for floors, countertops and furniture. It can also be used in art to create unique and lasting works of art.
Artists often use epoxy to create epoxy resin paints. They start by creating a canvas or work surface, then apply acrylic paint or ink to the surface. Then they add a coat of clear epoxy on top to create depth and shine. Artists can use tools such as spatulas or brushes to create interesting textures and patterns in epoxy resin.
Epoxy can also be used to create jewelry and sculptures. Artists can use molds to create shapes and then fill the molds with epoxy. Once the epoxy has hardened, they can remove it from the mold and shape it to create the final object.
However, using epoxy as an art material requires some caution, as prolonged exposure to liquid epoxy or epoxy dust can be toxic. It is important to follow the safety instructions recommended by the manufacturer and to work in a well-ventilated environment to avoid health risks.
Ultimately, epoxy offers a creative and durable option for artists looking to experiment with new materials and create unique works of art.
————
This is what this course will deal with with an experienced artist as a teacher.
More precisely:
– The different products;
– Know how to use them well;
– Plan and sketch composition and concepts:
– Molding / integration of elements:
– Assembly/ base and light base:
– Composition of a slide show;
– Epoxy effects, styles and techniques;
– Master the "Ocean Waves" wave effect
And much more!
Good course!
Time slots:
Two full mornings!
399,99 $
POLYURETHANE TOP COAT MEMBRANE TRAINING AND ADVANCED PARKING-COMPLEMENT-FLOORS
Costs $ 395.00 plus taxes, dinners included.
CEMENT TRAINING
Cost: $ 395.00, plus taxes, dinners included.
HIGH-END SELF-LEVELING CONCRETE TRAINING !, Schonox HPS North America
Costs: $ 395.00, plus taxes, dinners included.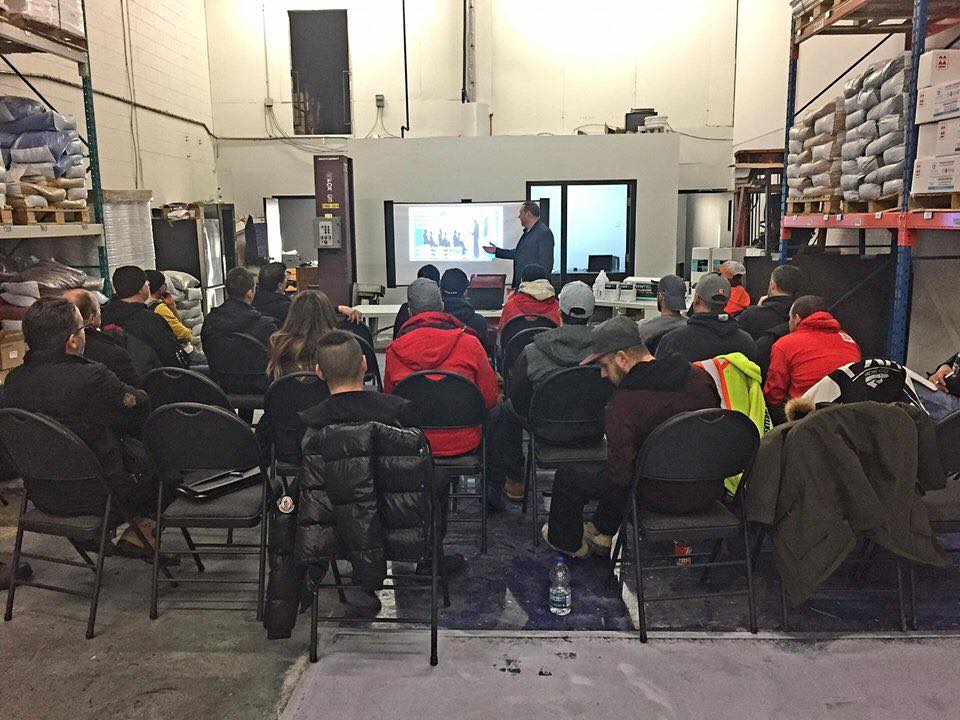 Our goal is to treat our customers as a partner.